Free dermatological visit
with mapping of moles.
Controlling skin's health condition
is the first step to preventing melanoma.
If you have never had a follow up visit, you are between the ages of 18 and 60 and you have at least 1 risk factor listed below contact us for a free visit.

3
Prolonged use
of tanning lamps
4
Many moles
(more than 50)
For free appointments
Limited and mandatory reservation subject to availability.
Specify the operator or in the subject of the email to join the convention:
"Campagna Riguardati - Fondazione Carolina Zani".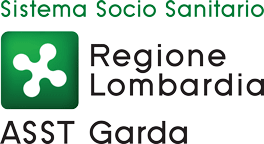 Desenzano d / G Hospital – ASST Garda
25015 Desenzano d / G (BS) Montecroce
Telephone reservations: Monday to Friday 10am – 12pm

Villa Barbarano Clinic
Via Spiaggia d'oro, 21 – 25087 Barbarano di Salò (BS)
Reservations at the front desk or by telephone: Monday to Friday 8.30am 5pm and Saturday 8.30am 12.30pm

Your appointment will be arranged by the end of December 2021.